Alfonso Cuaron is our most accomplish filmmaker who transcends genres. His work has evolved into either technical masterpieces or deeply human explorations. Or, you know, both at the same time. His work is conducted with pure passion, evolving from one screenplay.
At BAFTA last weekend, as part of the Screenwriter Lecture Series, Cuaron joined Jeremy Brock to discuss his vast career as well as give tips and advice on how he develops his scripts into these phenomenal movies.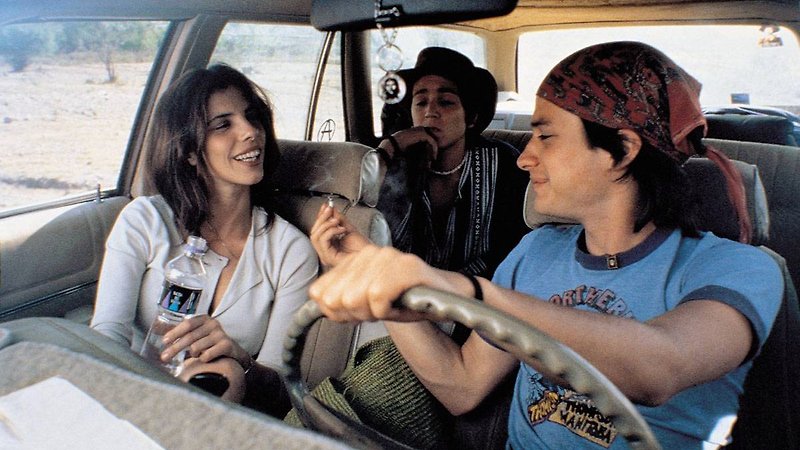 Of his sexuality drama Y Tu Mamá También, Cuaron spoke about stitching together the narrative that is simple yet complex at the same time. "What I feel is the control of the rhythm and tone, but to also tell a story that's incredibly enthralling, the story of these boys and their sexual awakening and the story of their rights of passage from a kind of innocent sexual bravado"
Despite there being a book of Children of Men, the film wound up being slightly different. Cuaron spoke on how he crafted the dystopian thriller and how the idea began to flow. "I immediately had a movie come into my head… and I started the mental process of drafting how would it go."
For most audiences, his work on the third Harry Potter Film, the Prisoner of Azkaban is his most famed. Though the host didn't want to spend too much on the movie, Cuaron ensured us that it was a fantastic experience. "I have to say, from the narrative standpoint, it's very joyful. And besides that, it was, as a director, it was my kindergarten for visual effects!"
It also helped him create Children of Men. "they didn't want to do it, and after Harry Potter they gave me the green light so…
After laughter, Cuaron concluded; "The magic of Harry Potter…"
In 2013, Cuaron released his most acclaimed work Gravity, for which he won the Oscar for Best Director, though he stresses that the making was frustrating. "It was something that was kind of tough and sometimes frustrating of Gravity is that we were constrained by the technology. So we had to, everything, even the performance of Sandra Bullock, I admire her performance because she was so constrained about timings about rhythms and stuff"

Now he is releasing Roma, a movie that is sure to make waves at award-ceremonies this year, despite being released by streaming service Netflix. The meticulously crafted film is filled with a lot of different details. "In Roma, it's filled with a lot of foreground/background and a lot of description of what is in the background and everything is in the screenplay. The film is very aural; there are a lot of sounds going on."
With much adulation, Cuaron concluded his lecture and class.
---
Check out the full transcript over at BAFTA Guru now!
Roma is out in select cinemas now.