Keira Knightley has been a star of the screen since her turn in Bend it Like Beckham back in 2002. The British actress is mostly associated with period dramas, such as Pride and Prejudice and her work in the Pirates of the Caribbean franchise. The news that Miss Knightley is in another period drama may seem like standard film news, yet with Colette, audiences are in-store for something different.
Inspired by the life of French writer Sidonie-Gabrielle Colette, the film has the usual period staples, with its wardrobe, carriages and set pieces. Yet the film explores the politics of the time and sexual liberation in turn of the Century Paris. Colette is a period drama with spice; fuelled by strong performances by Knightley and co-star Dominic West.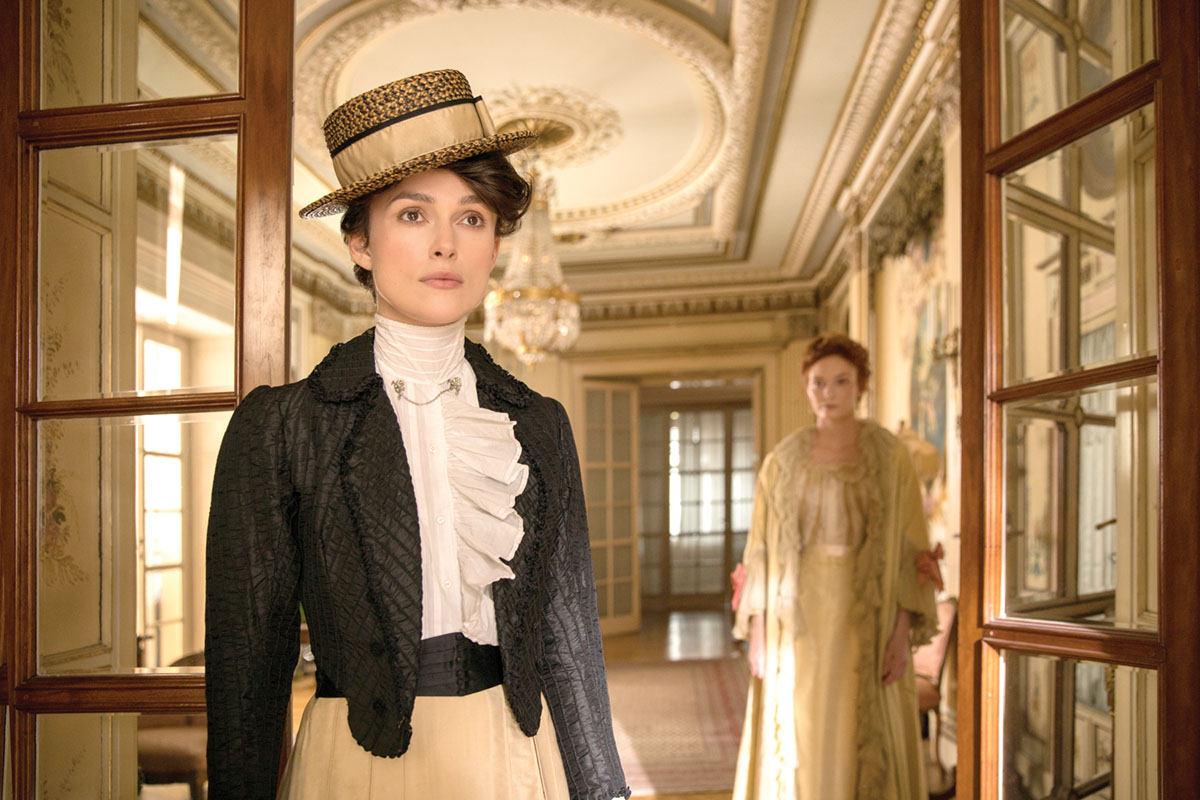 When young Sidonie (Knightly), marries career writer Henry Gauthier-Villars (West), she hopes of a simple life and marriage. However, their relationship is different to what she had expected and eventually she finds herself writing of her experiences. The 'Claudine' stories are published under Henry's name and prove an instant success. As the created character of Claudine gains in popularity, the titular and true writer explores the bounds of her desires while trying to maintain control over her work.
Inspired by the life of French novelist Colette, the film is directed by Wash Westmoreland (Still Alice,) who also co-wrote the screenplay with Richard Glatzer. Like many female writers of the time, her works were published under a male name (in this case her husband's, not a pseudonym) due to sexist attitudes. Colette is today celebrated as France's most successful female writer.
The story opens by introducing us to the first encounter between Colette and Henry, before they are quickly married and living in Paris. Instead of a liberal and vibrant society, Colette is plunged into a pretentious and snobby environment. Her frustrations lead her to writing, where the character begins to find herself. What really makes Colette is the dynamics between its characters. Husband and wife, the pair and their lovers. Colette as a character is constantly told what she should or must do by those around her and more often her own husband. Although she is often complicit it is watching her break away from conformity that attracts the audience to her.
As well as the growing desires of same relationships the film also explores themes of gender non-conformity, polyamory and marriage. The film starts off a little slow but as Colette begins to push the boundaries in her marriage and work, the film picks up pace. Tonally the film is also inconsistent at times, but mid-way finds it feet solidly.
The sight of Keira Knightly in period clothing may be familiar but here the actress sheds her Jane Austin pouting heroine for a much more daring portrayal. Knightly is the driving force of the film, able to portray the naïve country girl Henry marries as well as the outspoken author she grows into.
Dominic West is also on great form as Colette philandering husband Henry. His arrogance and morality make him a horrific character, but West gives him enough charisma to understand Colette's draw to him. A realistic interpretation of how male privilege corrupts.
Not your run-of-the mill-period piece. The film offers a scathing look at the roles of men, women and marriage. See for its politics, recreated period costumes as well as West and in particular Knightly's performances.
---
Colette is out in cinemas now.