by Samantha Frances Buttigieg
Written by Natalie Dormer and Anthony Byrne, In Darkness is a project that began way back in 2009 – that's nine whole years in the making! The world has changed a mighty much since it's conception to final piece. Natalie and Anthony both intended for Natalie to play a smaller role, not the lead role of Sofia. Natalie hadn't had her global domination as of yet, however at that stage you would have seen her as Anne Boleyn on the The Tudors. When it eventually came to casting, Natalie was a credible, sought after actress, with worldwide recognition. After all, she had now been a part of a little known show called Game Of Thrones. And, as they say the rest is history.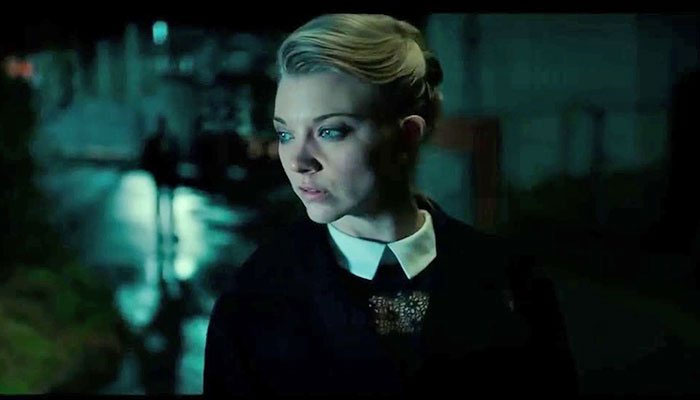 Now let's get down to business. In Darkness is one of those intriguing thrillers that deals a few surprising hands along the way. Natalie Dormer plays Sofia, a blind professional Pianist who hears the moments leading up to the death of her neighbour Veronique in the apartment above. The story begins with Veronique's unexpected death, presumed a suicide, but the big question in this scenario is whether it was suicide, or murder. This deals the hand that allows the story to unfold, with gradual surprises along the way.
The recently deceased woman upstairs turns out to be the daughter of a Serbian warlord with a dark past, obviously. After this realisation the plot thickens. Without giving too much away, I can say that evidently this is a story of revenge. A good, sturdy, thought provoking piece, that reels you in and keeps giving you more from that mystery box.
There are numerous sides to the story, like a decagon there are a number of subplots to add to the multidimensionality of this tale, perhaps a few too many. Not everything is black and white, good or bad. Sometimes motivation for something can stem from past experiences. And, as we slowly realise Sofia has a few secrets of her own, including a rather unexpected past. Soon after Veronique's death, she becomes a target, soon under the realisation that she is being tailed by a hitman (played by Ed Skrein), something which she is well aware of, sight or no sight.
What would they want with a blind pianist you ask? Veronique and Sofia weren't exactly friends, they were merely passing strangers who often spoke out of courtesy, and one final encounter in the lift meant that a discreet and swift dropping of a USB stick into Sofia's pocket would encourage the search of its contents to lead directly to Sofia. It does take a while to click as to the whereabouts of said information. But no sooner do we realise the Russians are after the USB stick, and they're not the only ones. After all, the contents of the stick could help take down Mr. Serbian warlord. I don't want to give too much away, whilst the film certainly has its fault it was an enjoyable watch.
The film itself tries to give the viewer a glimpse into the experiences of those with sight loss, which I felt was an impactful choice, and some well chosen shots and editing decisions along the way. Perhaps a little on the long side, but an enjoyable film that you won't be talking about days later.

---
In Darkness is out now!