Memento had a grieving, amnesiac man. The Prestige was wracked with double lives and lies. Even The Dark Knight had a soul. Yet lately, I have felt that as Christopher Nolan progresses with his intellectually complex storylines and plays around with time, he forgoes the heart and character of story-telling. Especially when it comes to women.
With that in mind, the promotional materials for Tenet offered no such hope for this story-telling to return to Nolan's work. But within the midst of all this exhilaration and impressive set pieces, there was a surprising depth to the whole movie.
Tenet revolves around an unnamed protagonist and CIA secret operative. After nearly dying during a failed mission, he is inducted into a secret agency with only one word – Tenet. Soon The Protagonist finds himself immersed in the world of time inversion and a brewing world war that could threaten life as we know it.
John David Washington brings a slickness to The Protagonist that makes him utterly watchable. Taking on this smooth action role like he was the next James Bond, Washington's lead is a great hero who has an air of quiet mystery that you want to uncover bit by bit throughout the film. Robert Pattinson is a great foppish foil to him whilst Kenneth Branagh is a sadly unimposing villain who serves more of a plot device for a character's arch than a true threat.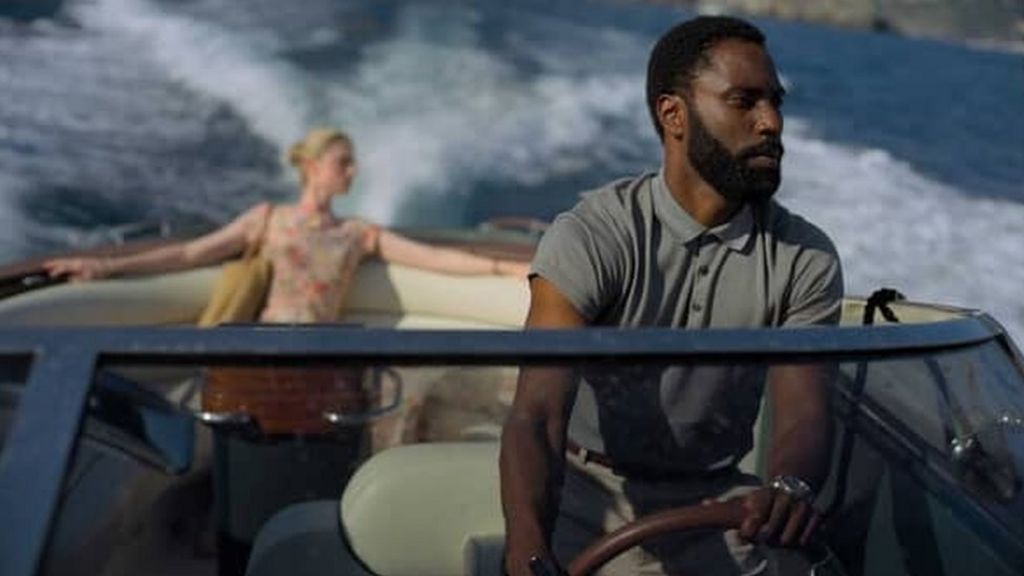 However, it is Elizabeth Debicki who shines. Though cast as garish and a somewhat damsel in distress, she evolves over the film. As Kat, she is a combination of fearful and ferocious, which Debicki balances greatly as she towers over the rest of the cast.
An over-complex plot matched with an over-bearing sound design and score will leave you perplexed, especially in the first half. There is a patience one must have as Nolan's script and direction lays groundwork. It makes the movie somewhat frustrating and tiresome, having to wade through exposition and sequences that will come into play later on. However, there is a literal turning point in the movie where all the pieces start coming together that keeps you invested in the rest of the movie. Nolan's story is overtly multifarious; you can both admire it and be frustrated by it.
There are some explosive action set pieces that are cleverly tuned to this inversion premise. Though they are loud, they are still impressive to watch with phenomenal cinematography and colouring.
After the dust has settled on the bombastic action sequences, I found myself overwhelmed by the poignant finale. When you discover whom the story really belongs to – the owner of the climatic coups d'état – you find yourself awash with this depth of humanity. This revelation, I believe, will stay with you most. Whilst the time-bending elements of the movie and complex plot encourages repeat viewings, I say following this particular thread will reveal more about the soul and heart of the story.
The final shot, therefore, brings the real tenet of the film to the surface.
---
4K ULTRA HD, BLU-RAY, AND DVD ELEMENTS
TENET 4K Ultra HD and Blu-ray™ contain the following special features on a bonus disc:
Looking at the World in a New Way: The Making of TENET- An hour-long exploration of the development and production of the film as told by the cast and crew.
---
TENET will be releasing on 4K Ultra HD, Blu-ray™, DVD and Digital on 14th December