We've had a year of truly magnificent movies. From science fiction to romantic dramas, we've had such excellent films that have captured our imagination, and pushed our cinematic experience further and further beyond.
We Make Movies On Weekends, we've gathered up some of our favourites. Here are our best:
Sami Blood


by Larry Oliver
This year's Edinburgh International Film Festival showcased a number of impressive feature debuts. Best of these was Sami Blood, a Swedish film from Sami-born writer-director Amanda Kernell about an old woman (Maj-Doris Rimpi) who has for years denied her Sami heritage but returns to the community for her sister's funeral and is troubled by memories of her childhood when the Sami were laughed at by local boys, studied for their physiognomy and offered limited employment opportunities. 14- year old Elle-Marja (Lene Cecilia Sparrok) rebels!
The drama is compelling and heartbreaking and speaks to any immigrant group from an underdeveloped community caught between the practices of their world and the prejudices of ours. The film receives a welcome London screening in January at the Cine Lumiere in South Kensington.
Band Aid 


by Larry Oliver
If you can't talk through your differences, maybe you can sing through them. This is the premise of actress turned writer-director Zoe Lister-Jones' Band Aid.Childless couple Anna (Lister-Jones) and Ben (Adam Pally) take up kiddie musical instruments at a children's party and then get inspired. What their band, the Dirty Dishes produces isn't exactly 'Don't Go Breaking My Heart' but delivers high on the chuckle-o-meter.
The source of their distemper is poignantly explored and the film features the most sympathetic parent this side of Michael Stuhlbarg as well as another oddball turn from Fred Armisen as Dave, as their neighbour, former sex-addict Dave. Sadly only available for streaming, the fate of all too many films from female directors.
Call Me By Your Name 


by Charlotte Sometimes
First love is the most wondrously awful rite of passage all of us go through – something perfectly translated to the big screen with Call Me By Your Name. The extraordinary highs and brutal lows that accompany that very first ride on the rollercoaster of love – they're all here, shown not told.
Its with every look, move and gesture that the central love story plays out; accompanied by an exquisite score packed full of yearning. Love has never looked or felt this bad and good. Expect to reach the final credits in a state of all-consuming sobbing….
Paddington 2
by Jo Johnstone
I have to admit that when Paddington was announced as a live action film back in 2014, I had my doubts: How could it work and would it stay faithful to Michael Bond's beloved books? Luckily, the original film was a warm, funny, playful and tender look at the talking Peruvian Bear taken in by the Brown family in London.
Despite my love for the original, a sequel also had me worried. Could it compare to such an instant family classic? Yes, it could and, frankly, the second instalment surpasses its predecessor.
Writer and director Paul King, and producer David Heyman, brought not only the young bear and his family to life, but they gave us a glowing and charming view of the way London really should be: A large community that is balled over by the kind-hearted and innocent bear. It gives us a world we love spending time in. Able to alter the mood and morals of anywhere he goes and anyone he meets.
Voiced tenderly by Ben Whishaw, with incredible support from the likes of Hugh Bonneville, Sally Hawkins, Julie Walters and a show stealing villain in Hugh Grant, Paddington 2 is everything family entertainment and British film should and can be. With the same team on board, I hope to see many more adventures for Paddington and his family.
Moonlight


by Jo Johnstone
With all the incredible films that have been released this year, there is no doubt about which has touched me the most. Barry Jenkin's moving, beautiful, brutal, and redeeming picture of a young boy's journey into adulthood has captured a mood, a tone, and an area of film making that is not often explored. Moonlight was released early in the year and the film's popularity, but more importantly, its impact, cannot be questioned. Gay love stories may finally be getting the films they deserve but here,  love, loss, neglect, sexuality, bullying, and race are all examined in three narratives of its lead character Chiron.
With three actors playing one role, the film could feel fractured but director Jenkins and writer Tarell Alvin McCraney have crafted an exquisite, flowing tale where we watch a boy turn into a man before our eyes. The talent is just as brilliant on screen with Naomie Harris and Academy Award Winner Mahershala Ali giving career bests as drug addled other and mentor to the young boy in need.
What strikes me the most about Moonlight, apart from beautiful visuals, incredible acting, and a brilliant narrative, is that Jenkins creates a world with harsh truths but hope in the distance. Like its urban Miami setting, the beautiful beach and sea surround the rough inner city and there is light if the characters can just reach it. Here is a film that film lovers and critics will still be talking about in thirty years and strangely, it may even be more relevant in the future. A true classic and a beautiful film.
Blade Runner 2049


by Simão Vaz
Bladerunner 2049 has no reason to exist, it's the sequel of a 35 year old box office disaster that even today bit many people heard of or care about, and yet, 2049 was able to honour Ridley Scott's classic whilst treading new ground in a sci-fi universe that is still one of the most interesting ever created, and one that seems more possible with each passing day.
Logan


by Simão Vaz
We were spoiled in 2017, as the first superhero film of the year was also the best. Logan sacrifices a higher budget in favour of telling a more personal story, bordering on a character piece, and distances itself from all the previous X-men films, setting itself free to be the best film it can be. Hugh Jackman and Patrick Stewart both deliver career-best performances, but its newcomer Dafne Keen that really steals the film with a young character that, were not for the Disney/Fox merge, could lead another female superhero to the front line of pop culture.
Get Out
by Alli Kett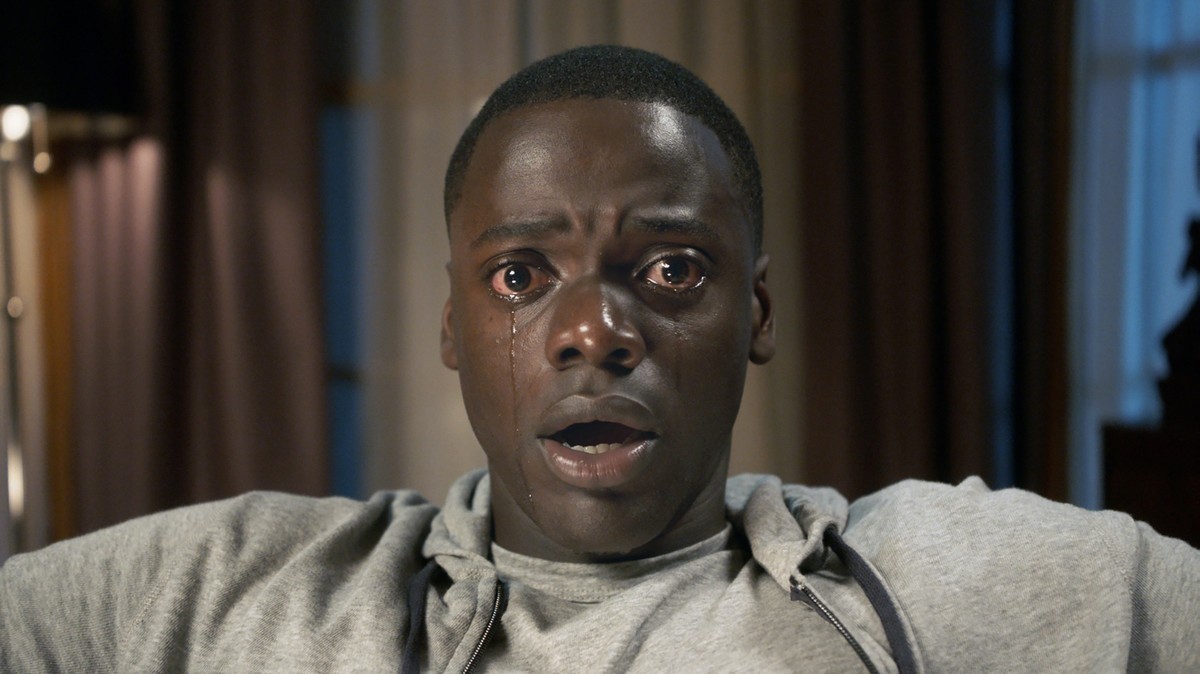 Get Out was the horror film of 2017 that no one saw coming. Writer & directorJordan Peele, with his film ,delivered a tightly scripted thriller that cleverly examined everyday racism through the lens of a black boyfriend meeting his white girlfriend's family for the first time. Living deep in rich, pretentious white country, the family's initial welcome ("Obama was an excellent President" and "I have black friends") is soon revealed to be the creepiest cultural appropriation possible.
An excellent cast delivers a clever and culturally observant script. Daniel Kaluuya as our main character, is brilliant, his experiences run the acting gamut and is worth watching out for. LilRel Howery provides key comic relief. Get Out had the audience gasping in surprise and fright. Funny, riddled with tension, and thought provoking, Get Out has it all
Battle of the Sexes
by Robbie Jones
I am not a sports person; all my life it has been the most uninteresting thing in the world to me. But I have three in particular that bore me the most: Cricket, golf and tennis, in no particular order. Saying that, I love sports movies, and I truly cannot believe that one of the most intense things I saw in cinema this year was a tennis match in Battle of the Sexes. Following player Billie Jean King's (Emma Stone) fight for equality in tennis and her titular match against Bobby Riggs (Steve Carell), Battle of the Sexes is something I can only describe as pure elation.
Carell is entertaining, but it's entirely Stone's show as she offers the most intimate, determined and tender performance of her career. Sexism in just about any field is a subject that we always think we know everything there is know about, until a film like this comes out and makes you say "Christ, I didn't know it was that bad". It's an important and educational film that offers so much entertainment, so much passion and just a wonderful experience overall.
Dunkirk


by Robbie Jones
As far as cinematic experiences are concerned, there was none more exhilarating for me this year than Dunkirk ; a complete masterclass in technical achievement, Dunkirk is a visceral and relentless approach to WWII which doesn't offer a lot in the way of character development – Though that certainly isn't a bad thing – but does offer an intense and melancholic experience.
The three story lines that take place simultaneously are beautifully crafted and pull no punches. All the performances are excellent but, and I know this will sound odd, none is better than that of Tom Hardy's. The beloved Brit has very little dialogue and spends the near entirety of the film sat in spitfire cockpit, but the emotion and determination he conveys with his eyes alone is mesmerising, and solidifies his place as one of today's best actors. Dunkirk is a true cinematic war experience that stands out as one of the best in Christopher Nolan's filmography.
God's Own Country


by Sarah Cook
Francis Lee's directorial debut is a stunnineg and passionate film that surpassed all expectations. Starring Josh O'Connor and Alex Sacareanu, the film revolves around despondent young farmer Johnny who tends to his father's farm as well as is ailing father. When they hire Romanian farm-worker Gheorghe, Johnny finds intimacy and love within the new arrival. The lead performers are exquisite and tremendous together, giving us a glorious and tender romance that is strife with acceptance and understanding. Lee's backdrop of Yorkshire is a beautiful one that enhances the pair's love.
Elle
by Sarah Cook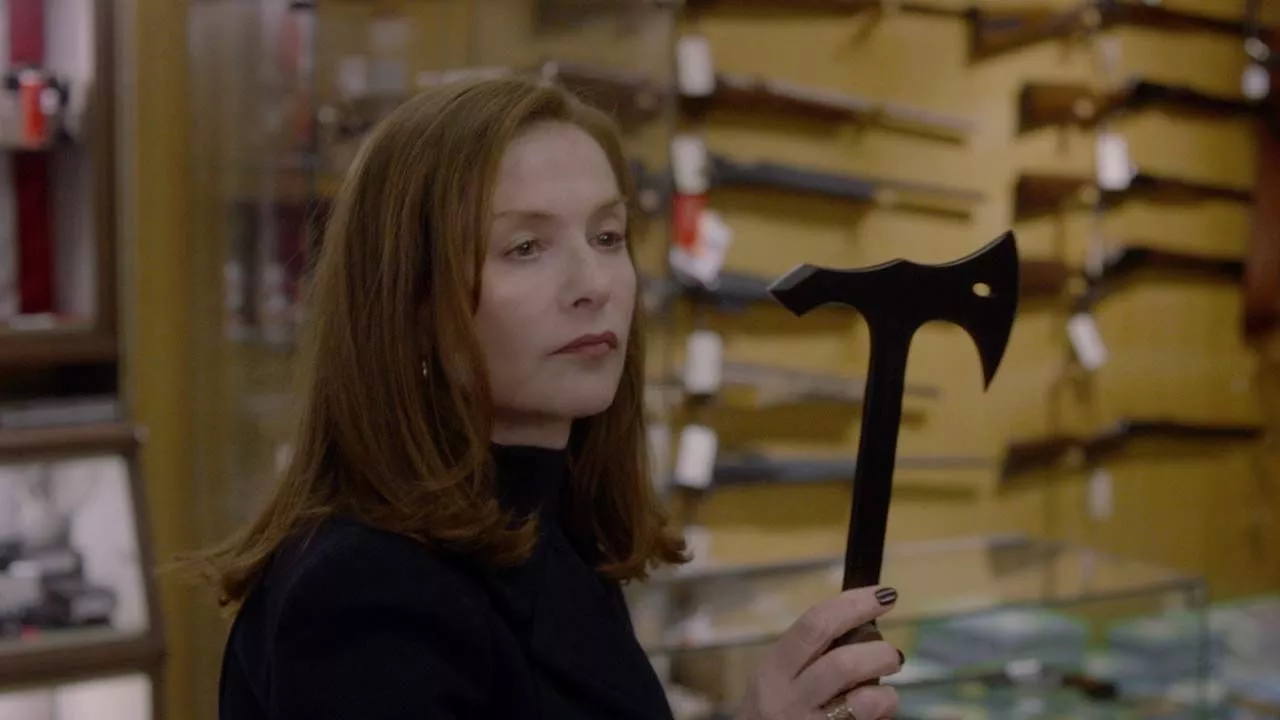 Paul Verheoven's deeply dark, humorous, and fiercely brilliant Elle was a shocking yet ingenious film. With Isabelle Huppert in the leading role, the film revolves around a rape victim who hunts down her masked assailent using increasingly disturbing psychological tricks. The mystery of the film, the impact of the act, and the unravelling of the film all collide in this compelling way. Though there are scenes of graphic sexual violence, Verheoven never exploits the assault and, instead, showcases a different impact  on a victim such as Elle. Huppert excels in this role, combining the terror, the power, and the sexuality of the woman in a truly remarkable, award-winning performance.
The Transfiguration
by Sarah Cook
The city-scape of New York plays as an unusual Gothic backdrop in Robert O'Shea poetic urban tale The Transfiguration. The film revolves around Milo who believes himself to be a vampire and has a certain set of rules to abide to stop him from killing innocent people. When he comes across the bullied Sophie, his plans start to unravel. The quiet and unnerving film of a twisted imagination living amongst real life monsters is a stirring and emotive film sends chills down you spin. Lead actor Eric Ruffin is captivating as Milo, a boy trying to fit himself into a mystical world.
---
What was your favourite film of 2017?